Lanes 1-16
This area is the perfect place to kick back and relax! Couches and coffee tables.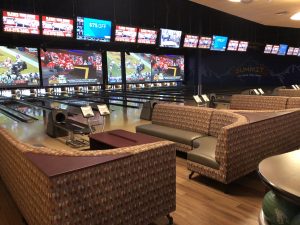 Lanes 17-36
20 state of the art bowling lanes, perfect for casual bowling with family and friends.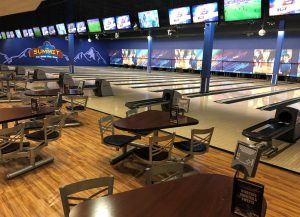 Promotional bowling pricing, such as Kids Bowl Free, Happy Hour, and any discounted certificates, are available only for walk-in guests. Booking an online reservation will secure your lane at our standard online hourly rates. Online bowling reservations must be made at least four hours in advance.