SPARK AT THE SUMMIT INTERQUEST!
The Summit InterQuest in Colorado Springs has turned down the lights and fired up the fun for an incredible, mind-blowing bowling adventure featuring Spark®! Spark is a revolutionary technology that changes bowling as you know it into a mesmerizing, one-of-a-kind experience as it brings the lanes to life!
Spark blurs the lines between the virtual and real worlds for an immersive high-tech encounter on the lanes. It's unlike anything you have ever imagined! With seven games to choose from, the giant targets on the lanes make it fun for everyone. Guests of all ages and skill levels can score because it is more than just knocking down the pins!
Take your game up a notch with Spark, bringing augmented games, lights, and action to your lane. Whether it is an office competition, a fun client engagement, date night, a celebration, a family outing or just a night out with friends, everyone is guaranteed to have fun. The Summit InterQuest is the ONLY PLACE in Colorado to experience Spark!
Take a Sneak Peak At Spark!
VIP LANES FEATURING SPARK GAMES
There are games for all ages and skill levels. No bowling experience required!
SPARK offers a wide selection of games that use new technology to display images right on the lanes. Giant targets on your lane make it fun for everyone. Anyone of any age and skill level can score! Are you ready to light it up?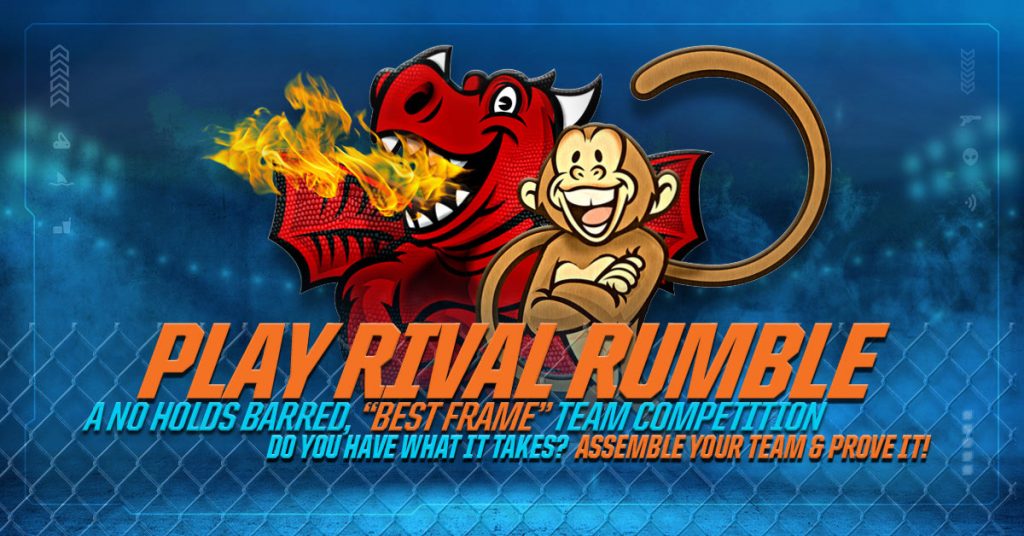 Rival Rumble
See if your team has what it takes. Compete in a "best frame" competition where everyone has a chance to win one for the team. The player with the best score in each frame counts toward the composite score for the team. Teams get to choose from creative and dynamic mascots like the UnbeataBulls, Lil' Dragons, Killer Bees and more! It is the ultimate team game!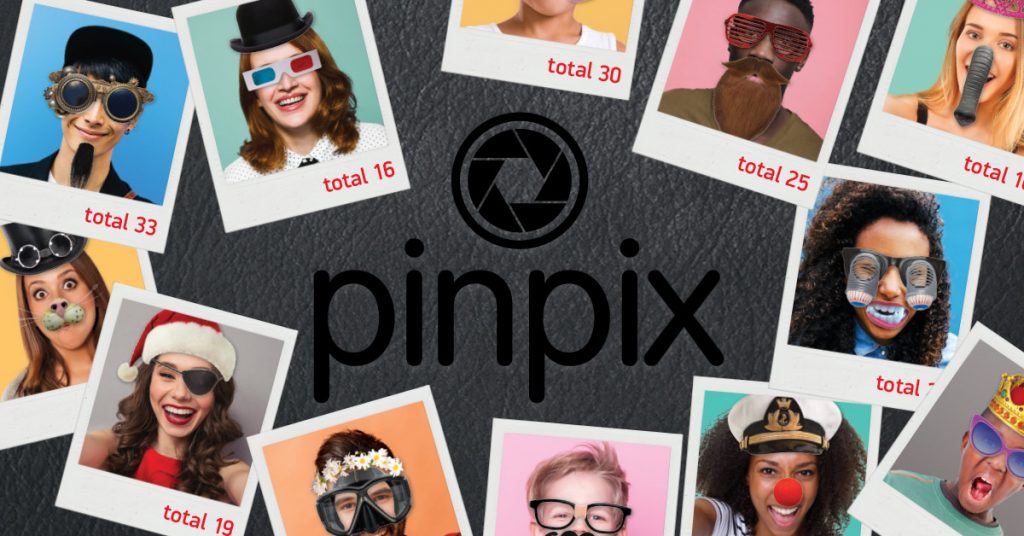 PinPix
Your picture gets displayed on the lane along with several engaging and entertaining interruptions like giraffes staring at you, a goldfish, and more! Photos are shot out at the start of the lane and can be bumped, pushed, and destroyed by bowling over them! As props are added to the photos, they update on the lanes. And only pinpix lets players photobomb each other while collecting hats, beards, glasses, and other wacky accessories.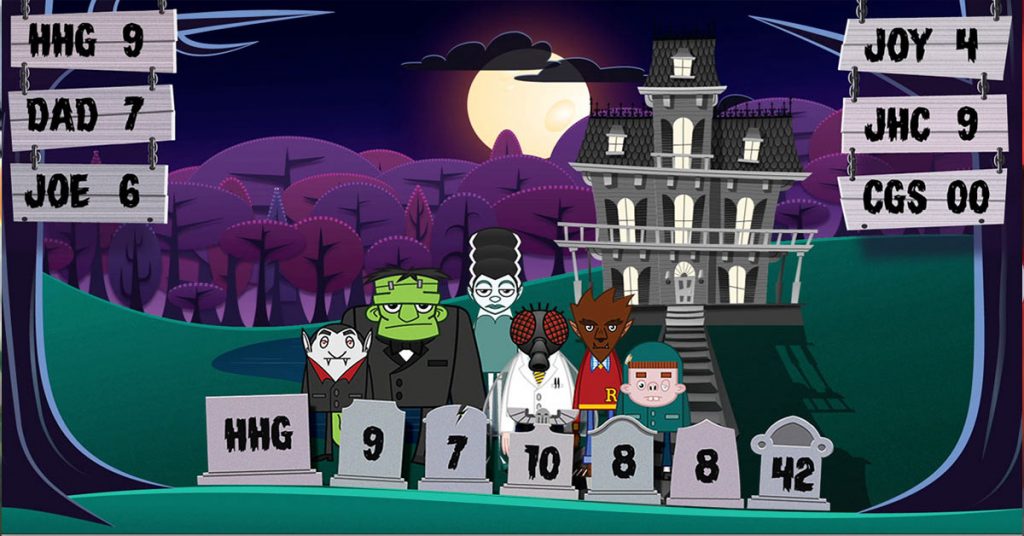 Creature Feature
Creature Feature is family friendly and fun for all ages! Creature Feature comes alive on the lanes! Guests knock down tombstones, dodge monsters and are drawn into the world of wacky, wonderful monsters. Creature Feature has five frames of bowling, with one throw per frame. Each throw earns between 0 and 10 points, and the player with the highest score at the end wins.
Boom Bots
A revolutionary game where the pins and the targets on the lane are worth big points! Each pin is worth 500 points, but the targets on the lane are worth much more. Take aim at this fast-paced and fun demolition-filled game!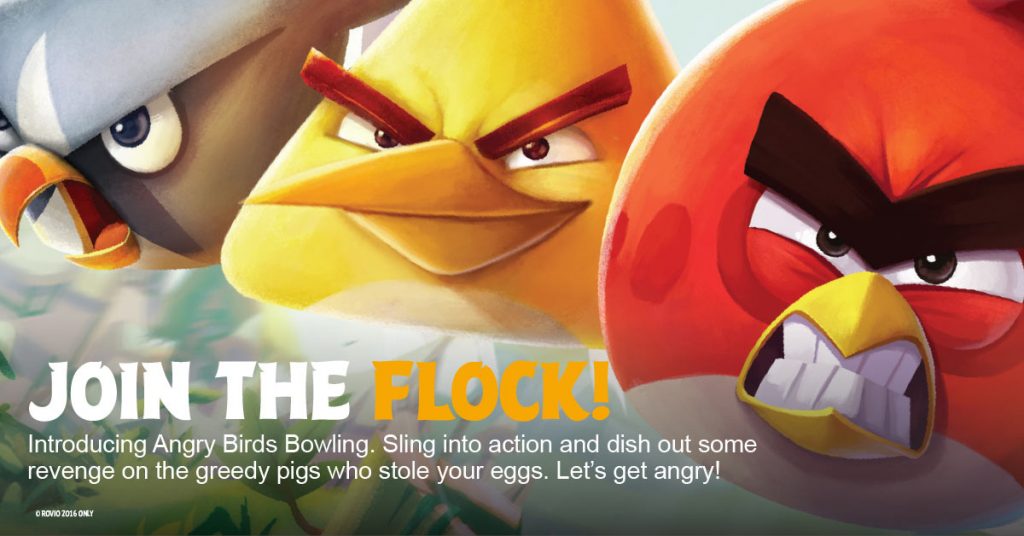 Angry Birds
The Angry Birds classic game comes to life with challenging play displayed on the lane as you pursue greedy, egg-stealing pigs. The pin triangle of pigs and targets shows for each frame while you make clouds explode and stars trail out from behind the ball. After each ball, be treated to a unique scoring display on the lane, so everyone knows when they received 50,000 points!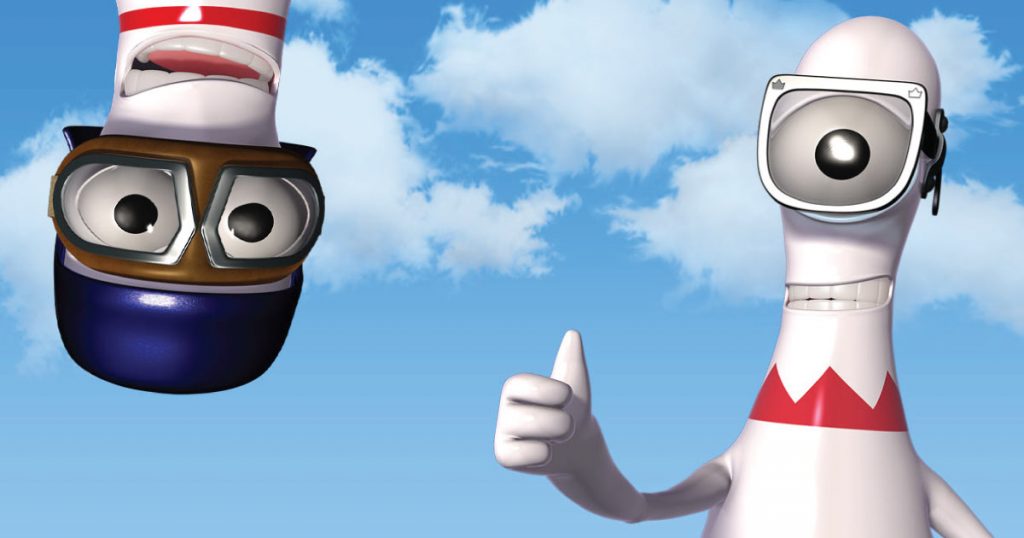 Pin Pals
PinPals brings your favorite, lovable and mischievous PinPals characters to life on the lanes. Watch the hilarity as the PinPals exercise, run amok, and form dance troupes that will get you dancing along! PinPals deliver giggles and grins with their offbeat antics and penchant for mayhem!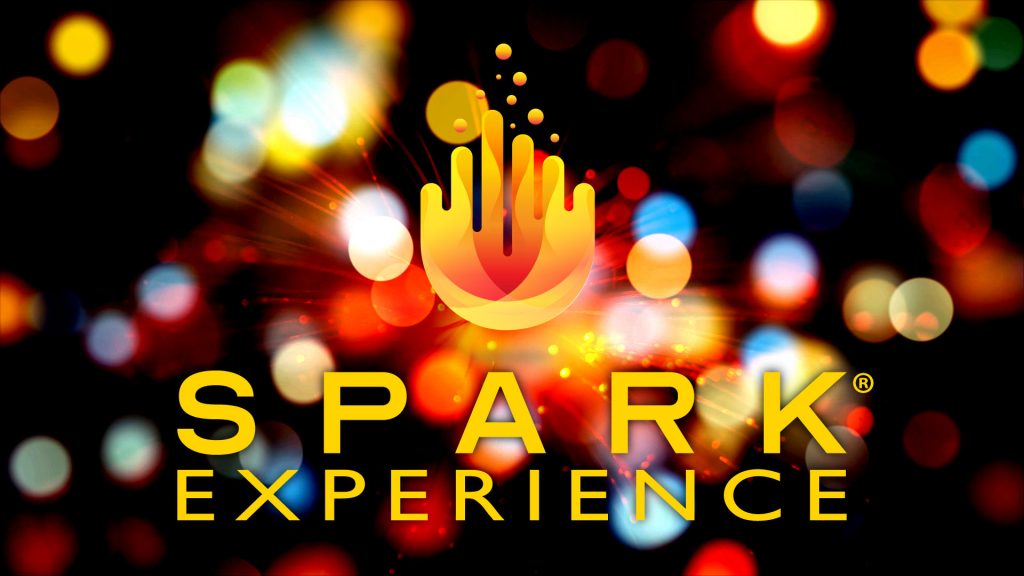 Spark Experience
Are you ready to light it up? The Spark Experience is traditional 10-pin scoring enhanced with various images displayed on the lane, including a fiery background with a fireball chasing the ball down the lane. Each frame, a new background is displayed to continually surprise and delight! After each ball, be treated to a unique scoring display on the lane, so everyone knows when you knocked down a strike or got a gutterball!
Spark is a Registered Trademark of Brunswick Bowling Products, LLC