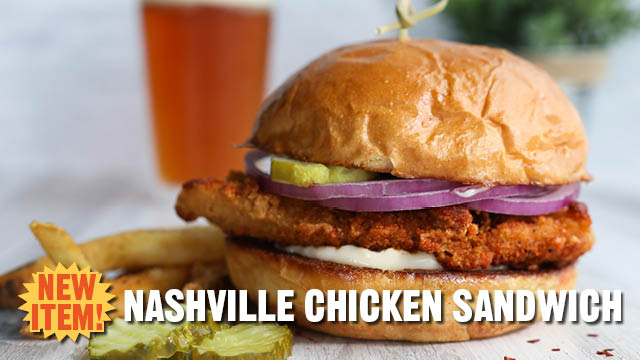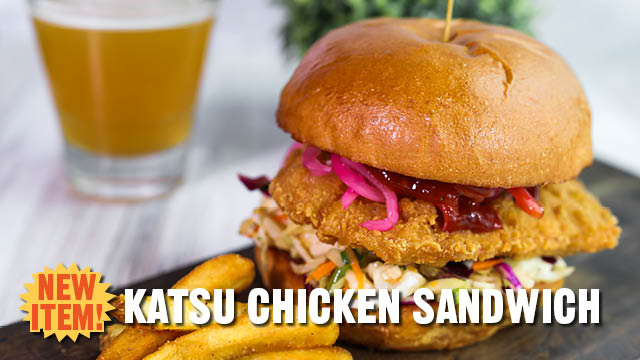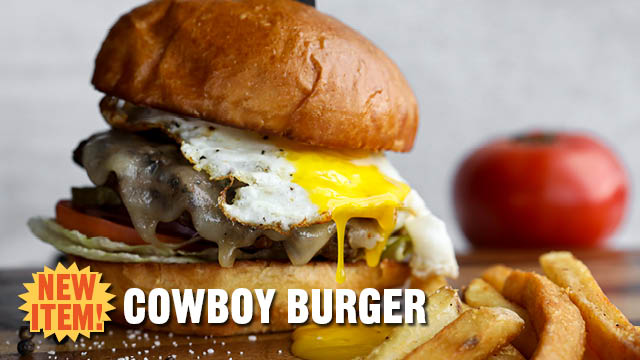 FLAVORS
BBQ (GF) Heat Level: 1
BOURBON MOLASSES (GF) Heat Level: 2
BUFFALO (GF) Heat Level: 3
TEQUILA GLAZE (GF) Heat Level: 3
SPICY GARLIC (GF) Heat Level: 4
FLAMING HABANERO (GF) Heat Level: 5
NASHVILLE HOT DRY SEASONING (GF) Heat Level: 5

SAUCES
RANCH • CREAMY BLEU CHEESE • ANCHO-CHIPOTLE SAUCE
ADD GRILLED CHICKEN FOR 4.99
ADD 6 JUMBO SHRIMP FOR 5.99
Craft Burgers & Chicken Sandwiches
Includes your choice of french fries or fresh seasonal vegetables. Upgrade to gourmet onion rings or sweet potato fries for 1.99. Upgrade to your choice of cheese curds, mac n' cheese or side salad for 2.99
Crossroads Signature Main
Served on a 16-inch crust. Substitute for a 10-inch gluten free crust.
Kids' meals include a choice of kids entrée, side and kids drink.
Sides: French fries, sweet potato fries, garden salad or celery and carrots (with peanut butter or ranch).
Kids Drinks: White or chocolate milk, soft drink, lemonade or apple juice.
Add a bonus treat for 99¢. Chocolate chip cookie or vanilla ice cream.
Before placing your order, please inform your server if a person in your party has a food allergy. Items marked GF are either gluten-friendly or can be prepared that way upon request.
♦ Dine + Play Combo item! Receive both the entrée and a $30 Game Card for $29.99! Game Card is good for use on all video games and laser tag.
* These items may be served raw or undercooked or contain raw or undercooked ingredients. Consuming raw or undercooked meats, poultry, seafood, shellfish or eggs may increase your risk of foodborne illness.
GF Gluten-friendly option is available. May require substitution or removal of certain ingredients. Please specify if you wish to have this item prepared gluten-friendly at the time of ordering. Although many of our ingredients are gluten-friendly, we cannot guarantee that they are 100% free of gluten, as there may be trace amounts transferred from kitchen equipment and variation of supplier ingredients. Please consider this when ordering from our menu.
All gratuities are shared by employees.